Sequoia Delivery Check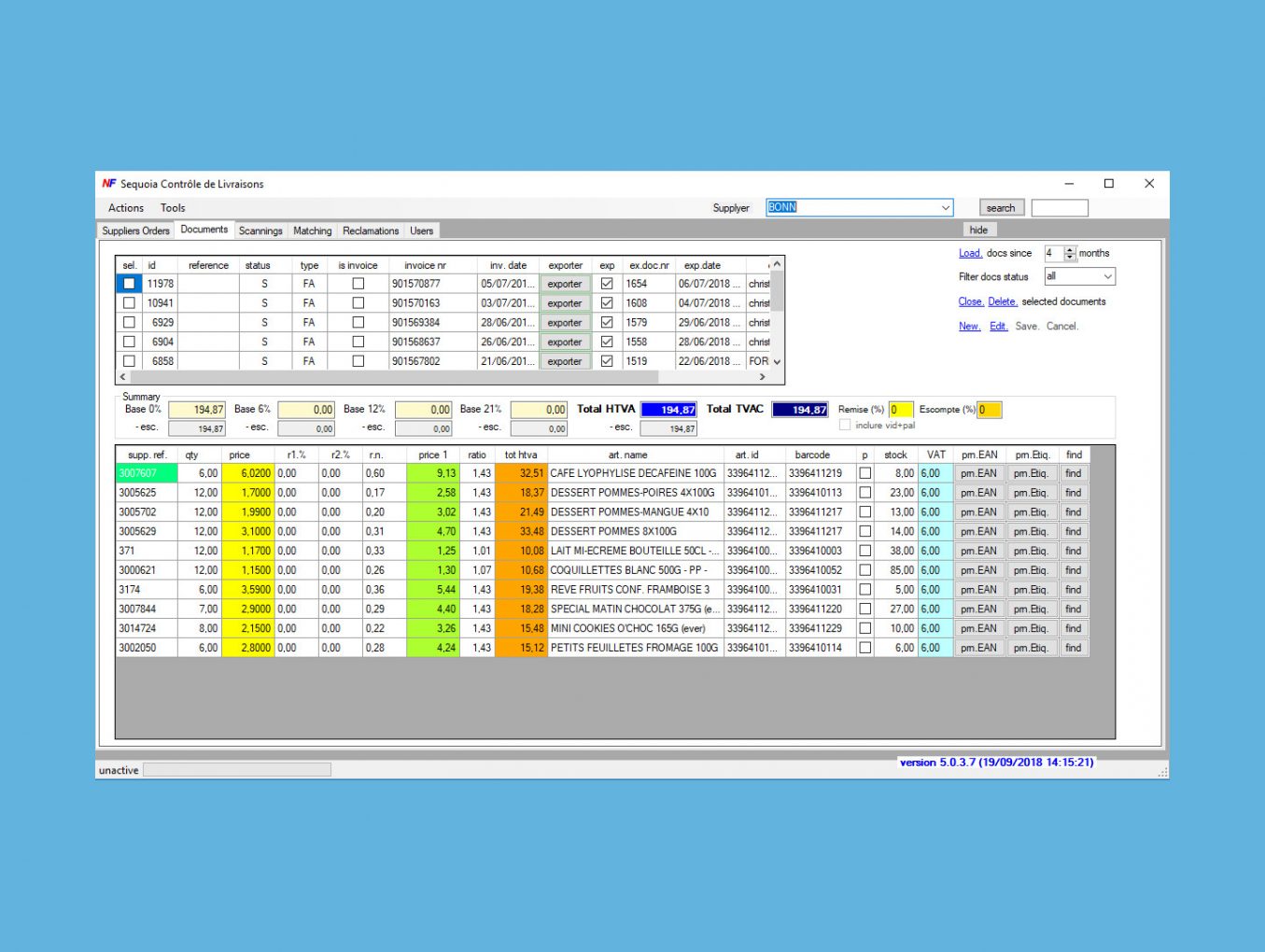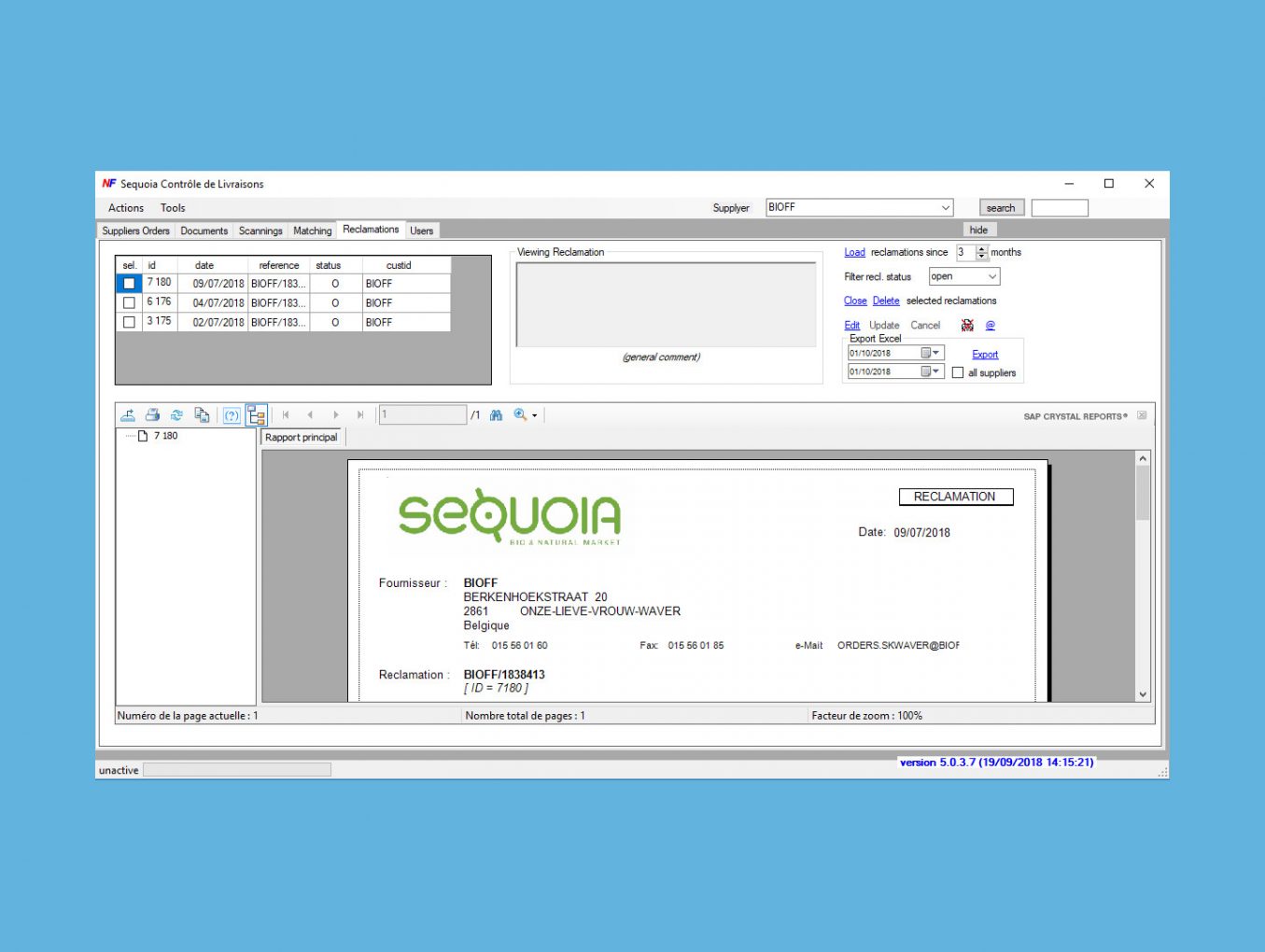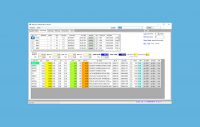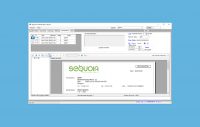 Project details
CLIENT:

Sequoia

Activity:

Bio Food distribution

GOAL:

Control the shipments of merchandise to eliminate stock errors.
Control of delivery of merchandise
This application is mainly used to control the delivery of goods. Warehouseman records the goods received. The administrator records the supplier's invoice. The program compares 3 things: the order, the invoice, and the merchandise. The user is warned if the program notices and error. If the merchandise doesn't match the invoice/order details, or if the price is not adequate to the order, the user can create a claim and send it to the supplyer.